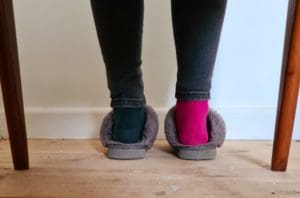 For those of you with children, you may well be aware that this week is #AntiBullyingWeek.
At Larbey Evans, we want to spread awareness beyond schools, as bullying is something that has a huge impact on adults too. Workplace bullying has had its place in the news recently, and it is everyone's responsibility to call it out.
The theme for this year is #ReachOut. If you're being bullied, reach out to someone you trust. If you see someone being bullied, reach out to them. Challenge it, change it. Be the change you want to see. You can pledge your support at https://anti-bullyingalliance.org.uk/anti-bullying-week/pledge-your-support-22.
Yesterday children all over the country went to school or nursery in odd socks, to celebrate what makes us all unique. Working from home it is certainly easier to participate, but when only your pets see it has less impact (unless you post it on social media)!